Overview Of Customer Relationship Management Strategy
In defining CRM strategy in chapter one, we said that any organisation that desires to be customer-centred must have a laid down plan on how they want to achieve their objectives. In this chapter, we will be talking about those things that need to be present in any CRM strategy before we can say that it is worthwhile. Let's look at this together.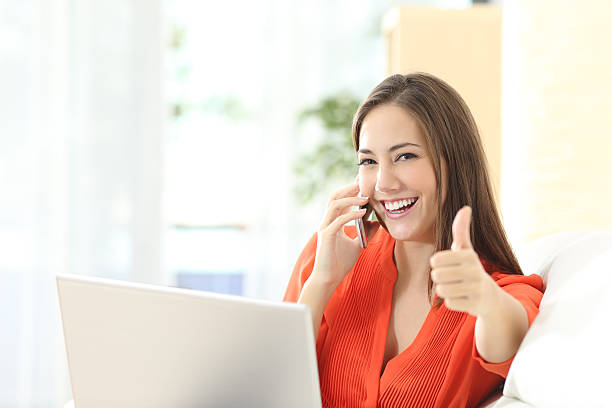 Mr Winfred is an entrepreneur. His products were well known in his country and beyond. Until recent time, he held sway as he controlled a large percentage of the market share. There was also another entrepreneur, Mr Hanold, a businessman that had decided to do business from a customer perspective with technologies to back it up.
At the onset, Mr Hanold decided that profit will not be of priority. He decided to meet the needs of his customers first, by meeting every one of the prospects and the customers at the right place, right time with the right products.
When Mr Winfred could not hold it any longer, he contacted a consultant to help him out of the situation. The consultant advised him to formulate policies that will allow them to meet the customers/prospects with the right product at the right place. He also advised him to treat his loyal customers especially in order to retain them for life. He told him that before he could formulate a good strategy, there are some factors that must be considered. These are in the diagram below.
Integration as part of customer relationship management strategy
A good CRM initiative should be integrated into the business processes throughout the enterprise. What we are saying here is that there must be a conscious process to change the orientation of the various departments in the organisation, most especially those that deal directly with the customers, that is, marketing, sales and customer service departments of the organization. they must be taught how to deal with the customers and make them the centre-piece of the entire organisation.
ii.   Accessibility as part of customer relationship management strategy
A good CRM initiative must be accessible to every person involved in a customer's interaction with the organisation to provide a consistent approach and enhance a customer's experience. Much of customer-centric ideology must revolve around the customer. The levels of success that will be recorded have much to do with the amount of information that the organisation have about their customers. 
This information must be available to all the departments in the organisation so that they can take decisions without much delay. Although there is the need for the organization to protect customer's information this should not be done in a way that it will slow down business processes or it will be difficult for those that need it to access it.
iii.
Measurability as part of customer relationship management strategy
The problem we have in most part of the world, most especially countries is that there is no maintenance culture. In formulating a customer-centric enterprise, there must be a way of analyzing and measuring the results. When the process is being monitored, it will be very easy for the organisation to measure the progress and make necessary changes as situation demands.
iv.     Unified Data as part of customer relationship management strategy
At times in many banks in Nigeria, you would have observed that it's always difficult for some calibres of staffs to attend to you. This is because some of them do not have the required information concerning the customers. Each department in the organisation must have the same information as regards their customers. This information must be made available to every department in the organisation who might need it in order to make decisions.
v.      Coordination as part of customer relationship management strategy
A good CRM strategy must have a coordinated process and strategy. There must be a project manager who is well vast in customer relations to manage the project. As soon as the initiator has the support of top management, a team must be set up to manage the whole process in order to ensure that, it is well coordinated.
ii.      Web-Based And Real Time
A good CRM strategy must be web-based and it must be available twenty-four hours in a day and seven days a week. There is the need for it to be web-based because some of your customers also have their own business that they are doing, therefore they must be able to do business with your organization from the convenience of their homes.
It must also have reporting metrics which notify you when things are going wrong. There are also applications that will suggest to you some important information about their customers. Just feed in your customer information; the application will provide the results. 
In this lesson, we have learned that a good customer-centric strategy must be:
v

 
Integrated to the business processes throughout the enterprise;
v

 
Accessible to every person involved in customer care; and
v

 
Web-based and process real-time analytics with closed-loop reporting features.
As the consultant employed by Mr Winston, how will you go about the job of turning his firm from product-centric enterprise to customer-centric Enterprise?

In your own view and using a well-known organization in Nigeria as a case study, explain what CRM strategy is?

Differentiate between Customer strategy and CRM strategy.
Now your take on this argument.
We would also like to hear what you feel about the topic we discussed today. Your feedback is very important to us. Feel free to drop your comments and recommendations. If you have a contrary opinion, you can drop that too.
You can also join our Facebook Page CRMNigeria for more updates. You can do that by clicking on the link or searching for our page on Facebook.
Action Point.
You need to confirm your subscription by clicking on the link sent to you. You can check the spam folder for it. Add us to your mailing list to receive directly from us.
PS: Click on the link below to sign up for my Online E-Course CRM Training. Make sure you confirm your subscription by clicking on the link sent to you. Thanks.
" This Post Was First Published On CEHNigeria "