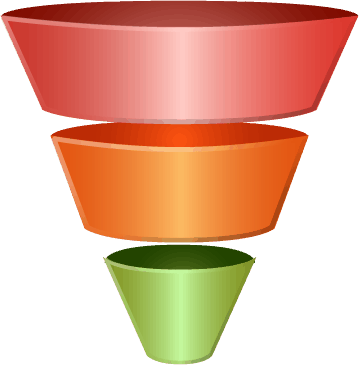 BECOME A PROUD LANDLORD WITH NCPL. CLICK HERE TO LEARN MORE
CLICK HERE TO LEARN HOW YOU CAN CHANGE YOUR FORTUNE WITH JUST TWO THOUSAND FIVE HUNDRED NAIRA INVESTMENT
In my previous articles, I have told you different ways that Leads can be identified in order to turn them to customers. In this article I want to tell you about those that are referred to as "Name" and "Suspect" as well characteristics that represent each of them as they move from one stage to another. Follow me as we look at this together.
name
There will always a time that the Marketer is first reaching out to prospective customers. At this stage, he has no idea who the customer was, or whether he will ended up purchasing any product or service from the organization.
At this stage of Leads identification, Marketers normally get the customers' name from referral and other means that I have discussed in my previous article. The I.T firm that I worked for example only target Leads that are located within their vicinity. They start with no name and ended up becoming customers.


suspect
A Suspect is an individual who shows interest in your products or services. The way you will know that an individual have interest in your products or services is, if he or she performs one action or the other on your blog or website. He might be an individual who attended your webminar. He might also participate in your content promotion or he filled out form to download your E-Book or Whitepaper as well.
There is the need for you to identify such prospective customers and drag them into your Drip program so that they can later become your profitable customers.
The Drip program offer educational program and other contents that helps you to turn visitors to customers. Under Drip program as well m you can send Email or SMS to suspects in order to turn them to customers.
P.S: If you enjoy this article, please help me share it on social media, so as to reach more people with this article. Thanks so much as you are doing this for me.
Join Our Whatsapp Group : Click here