The milestone chart uses icon or symbols to show scheduled milestone event. Take for example, you want to construct a building, the completion of the foundation, first floor and second floor are all important milestones in that project.
Milestone charts are typically listed from the left to the right of the chart as well.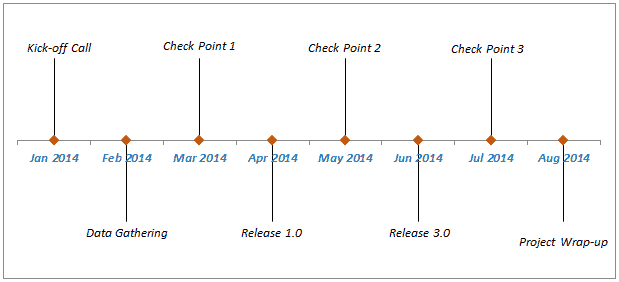 Milestone charts also have time intervals which are divided into hours, days, weeks  or months. These are always presented across the top or bottom of the chart.
The milestone chart is also effective in demonstrating the overall schedule to project team members, stakeholders , and top management in the organisation.
P.S: If you enjoy this article, please help me share it on social media, so as to reach more people with this article. Thanks so much as you are doing this for me.