BECOME A PROUD LANDLORD WITH NCPL. CLICK HERE TO LEARN MORE
In my previous article, I have tried to introduce one of the powerful tools that you need in order to monitor activities on your website. I am talking about Google analytics software. In this article, I want to talk about three main reasons why you need Google Analytics in this article. Follow me as we look at this in this article.
Monitor and analyse
One of the benefit of Google Analytics is to help you to monitor and analyse the progress on your website. It will help you to have an overview of the activities on your website as well as analyse the data that has been generated on the website. This will go a long way in making sure that you are retaining the traffic on your website.
Identify visitors' behaviour
One other aspect of Google analytics that you also need to pay attention is to identify visitors' behaviour on your website. You will need to know what your visitors are actually doing on your website. When you know this, you will be able to work on how those benefits can be delivered to your customers in order to retain them.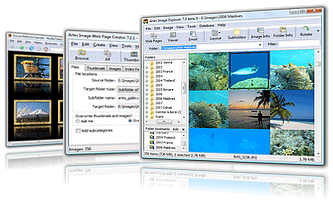 Enhancing your business
Google analytics will also help you to enhance your business website. If you have a business website, your focus is to turn leads to customers. This will help you to understand how leads are being generated for your website. You will be able to analyse your landing page which is meant to turn lead to customers. You want to be sure that all these landing pages are delivering as expected.




There are some benefits attached to Google analytics such as:
You will be able to know how visitors are getting to know about your website. It may be through referral from search engines or you are likely getting your traffic through organic search as well. The organic search result means customers already memorized your address and they do not need search engines in order to get to your website.
Another pointer that Google analytics can tell you is what exactly the visitors are looking for on your website. This has to do with keyword analysis of what customers are looking for. A good analytics tools will show you the keywords that are bringing people to your website on the long run.
You will also be able to discover the avenue through which people are finding your website. It can be from search engines or social media. Some can also be through backlinks as well. All these are good avenues through which customers can discover you website.
Another cool stuff about Google Analytics is that it will help you to identify the web browsers that users are using to assess your website. This will help you to work on compatibility issue for those website. Although it is well known that most people nowadays make use of mobile phones to assess website. That is why you have to ensure that your website is mobile friendly.
One other beauty of Google Analytics is that it help you to identify the keywords that people are using to find your website. You are able to articulate what customers are actually looking for in your website and desire measures and strategies that will help you to engage them and turn them to customers.
P.S: If you enjoy this article, please help me share it on social media, so as to reach more people with this article. Thanks so much as you are doing this for me.
 Join Our Whatsapp Group : Click here